ROAD MAPS
Annual Juried Exhibition 2018
Juror: DeWitt Cheng, Curator and Art Writer
Deadline: December 31, 2017
Exhibition Dates: February 2 – 25, 2018
Reception and awards: Saturday, February 3, from 3 to 5pm
Deliver work: Sun., Jan. 28 & Mon., Jan 29, 11am-2 pm
Closing Party: Sunday, February 25, 4-5 p.m.
Eligibility: All Northern California Artists
Media: All media except video, crafts, installation
Size: Not to exceed 5'-0" (60") in any direction
Entry Fee: $12 for each artwork submitted, up to four artworks maximum
Apply online via Submittable. Full entry instructions online.
Application form allows you to save, exit and return to complete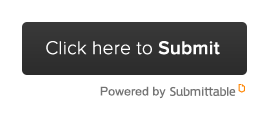 Call for Exhibition Proposals 2018
Proposal deadline: Jan. 2, 2018
The Project Space, an exhibition area within Gallery Route One, presents themed exhibitions throughout the year. We invite exhibition proposals for 2018 from artists working in all fine arts media including video and installation; no jewelry or production crafts.  Exhibitions must address one of the three themes listed below. We encourage interactive work that invites an exchange of ideas with gallery visitors.
Theme 1: WITH THE EARTH: Arts and the Environment. We are seeking artwork or installations that address current and urgent environmental issues, whether local or global— through the unique viewpoint that art can provide.
Theme 2: FAR FROM HOME: Exhibitions concerned with immigration, exile, diaspora by artists who are either foreign-born or whose parents or grandparents were immigrants. We seek artists whose work represents their own experience and that of their own families, rather than artwork concerning other populations.
Theme 3: SOCIAL JUSTICE: Artists have a unique point of view within contemporary society and possess the means to present social justice concerns in a fresh context. We ask that artists represent broad issues on behalf of many, and not attempt to represent a group to which they cannot claim membership.
Proposals that do not address these themes will not be reviewed.
For questions and more information.
Online entry via Submittable (link below)
Entry fee $10
Proposal deadline: Jan. 2, 2018
Please prepare the following materials for submission
—  10 images of your art in JPEG format, no larger than 2MB overall size per image at highest quality jpeg compression. Up to 3 Video clips; must not be more than 5 mins. in length each. Sculptors may submit one additional view of each piece.
— Artist statement outlining your philosophy and approach to creating your art (500 words or less).
— Brief statement outlining how your work fits a Project Space theme.
— Résumé of your education, exhibitions, and work history, along with links to appropriate web sites.
Note: application form allows you to save, exit and return to complete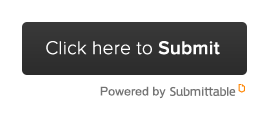 Fellowships for Artists 21 to 35
Application period for Fellowships 2017-18 has closed.
The next application period will begin in Spring, 2018.
Become a GRO Member Artist
Gallery Route One artists believe that art can be a powerful force for change, and that artists have much to contribute to the dialogue about the critical problems we face as a society.
Artist Member benefits:
• A major exhibition in the main gallery every 24 to 36 months (solo, or two-person show).
• Exhibit small work(s) in the Alcove gallery throughout the year.
• Exhibit work in the annual members' exhibition
• Participate in gallery planning & decision-making.
• Collaboratively organize art and educational events through the gallery.
• Work with other artists on art-related projects.
• Participate in exchange exhibits with other organizations locally and abroad, from time to time.
• Your own page on Gallery Route One's website.

… and responsibilities
• Pay Artist Member dues
• Agree to an initial 18 month membership commitment upon joining.
• Agree to attend four yearly members' meetings.
• Serve on gallery committees and juries.
• Serve as gallery attendant once every 6 weeks (approx.)
• Perform gallery chores, such as stuffing envelopes, hosting openings, buying supplies, painting walls.
• Assist in fundraising events.
• Cover the additional expenses and perform the additional work required for your major exhibition.
Artists may apply together for a Dual (shared) Artist Membership
We are currently revising our application procedure. A new application form will be available by Jan. 1, 2018.
Other exhibition opportunities at Gallery Route One:
GRO offers an annual juried show in January open to Northern California artists; send us an email to receive a prospectus. Our famous Box Show usually has a few openings each year; sign up at the front desk to be in a drawing for a box. Check this page for these and other opportunities to exhibit at GRO. If you are interested in being considered for an exhibit in the With The Earth or Far From Home Series please visit the Project Space.