Gallery Route One is a non-profit art gallery whose mission is to originate and present contemporary art exhibitions, educational programs, and community outreach in order to inspire people to experience the world in new ways.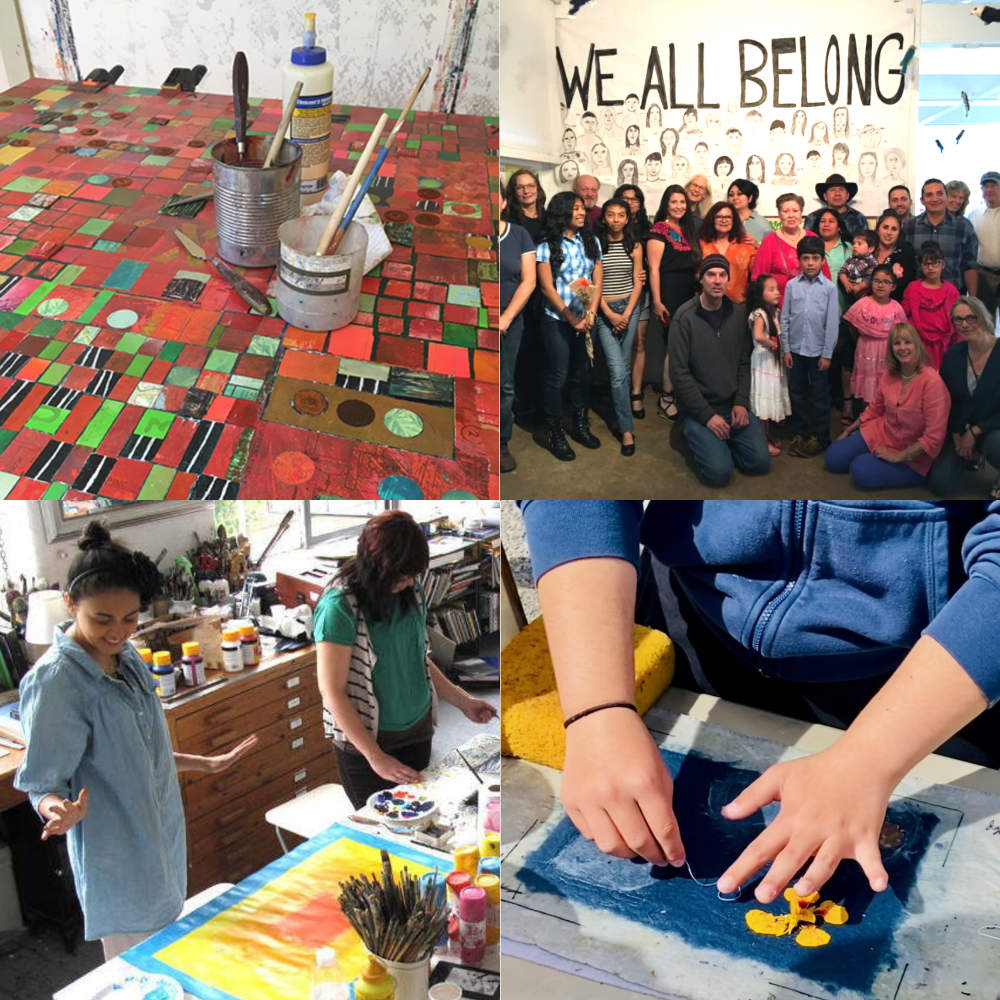 Your gift to Gallery Route One will support the ongoing work of the organization, including its Exhibitions program, Community Service projects, Fellowships, gallery maintenance, and overhead. Your gift will be used where it is needed most!
Community Outreach Donations
Make a donation to one of our specific community service program: Artists in the Schools (AIS) serving West Marin school children and youth and/or The Latino Photography Project, teaching photography and life skills to West Marin's adult Latino community members.
Mail a Check: 
Gallery Route One, PO Box 937, Point Reyes, CA 94956; Memo:
Donation.
Phone: Call 415.663.1347 to donate with credit/debit card.
In-Person: Visit the gallery to donate with cash, credit/debit card, or check.
Cancellations/Account Management, Payment Security, and Tax Incentives
Gallery Route One is a non-profit organization under section 501(c)(3) of Title 26 of the United States Code.
DONATION ACCOUNT MANAGEMENT
If you would like to cancel a subscription donation or view your Donor Account details, donations, and subscriptions, visit your Donor Account Dashboard. Note that you must know the email that you initially donated with. Contact us if you have further questions.
PAYMENT SECURITY
Gallery Route One staff does not see or keep any credit card or other payment information via this website. When you donate, your payment information is securely sent via industry standard SSL encryption directly to the payment processor. GRO never captures this information and therefore cannot lose it.
TAX INCENTIVES
For individuals age 70½ or older, the IRA Charitable Rollover is a tax-wise way to support Gallery Route One. If you are required to make annual withdrawals from an IRA account, these otherwise taxable distributions can satisfy your annual Required Minimum Distribution (RMD) and exclude these funds from your taxable income.
Each year, you (and your spouse) can transfer as much as $100,000 to Gallery Route One. The IRA Charitable Rollover has been made permanent as of December 2015.
One of the most advantageous ways to contribute to Gallery Route One is via a gift of stock, or other securities, such as bonds or mutual funds. The total value of your gift is tax-deductible provided it has been held for at least one year, and there is no obligation to pay any capital gains tax on the appreciated value. The gift is fully deductible as of the date it arrives in our account. Please alert us in advance about the stock and number of shares you plan to donate. You may notify us by emailing littlejohn.art@gmail.com or calling 415-663-1313.
Individual situations vary so be sure to check with your own financial adviser so that your giving can take maximum advantage of tax incentives.