January 12 – February 12, 2023
Featured Artists:
Debbie Bamberger
Cynthia Brinich-Langlois
Stephanie Cunningham
Allison Dalton
Kathleen Edwards
Crystal Kamoroff
Carrie Larson
Curt Lund
Kent Manske
Cynthia Marsh
Adrienne Momi
Lee Nisbet
Renee Owen
Diane Pepe
Katherine Prock
Tennille Shuster
Lorna Stevens
Jami Taback
Joelle Webber
Tanya Wilkinson
Michelle Wilson
Margo Wixsom
Nanette Wylde
Sihan Zhu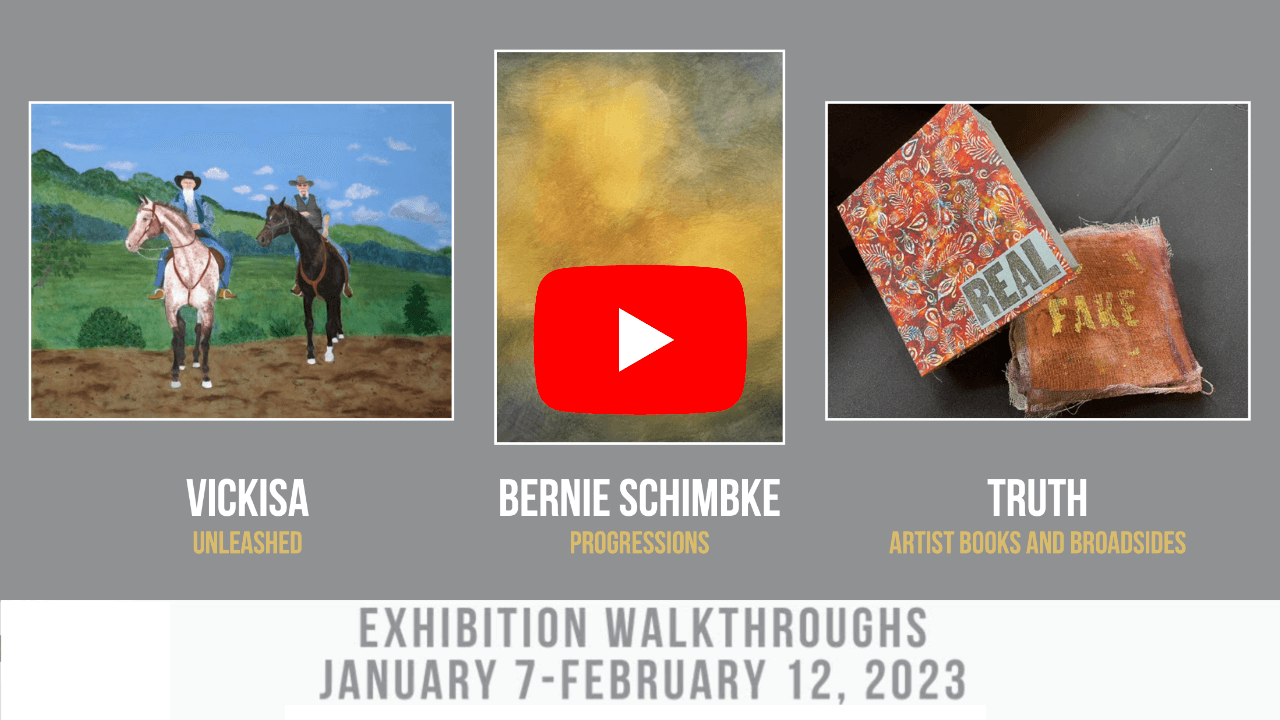 The Visiting Artist Program at Gallery Route One presents, Truth: Artist Books and Broadsides, a juried exhibition. The word "truth" has become politicized in the US and continues to take a beating in politics and social media. Can "truth" still mean anything? Can an artist embody or express truth in their artwork?
For this exhibition, artists were invited to express their ideas about truth in the form of handmade, handbound artist books, altered books, and broadsides. The artist books in the current exhibition range from personal, sometimes wildly expressive objects—to high craft creations.
The exhibition was juried by Sas Colby, a visual artist whose practice includes artist books and work with text.  Colby notes:
"Truth is a rich and provocative subject in today's world which one might say is more attuned to 'truthiness,' the quality of seeming to be true out of a desire for something to be true, as coined by Stephen Colbert. The concept of truth has long been associated with books, and there was a time when the printed word was taken for truth. In a gentler century, Emily Dickinson wrote, 'Tell all the truth but tell it slant,' not wishing to shock with the totality of a revelation all at once. Our digital world lacks this subtlety and our culture fiercely defends the principle that we're each entitled to our own truth."