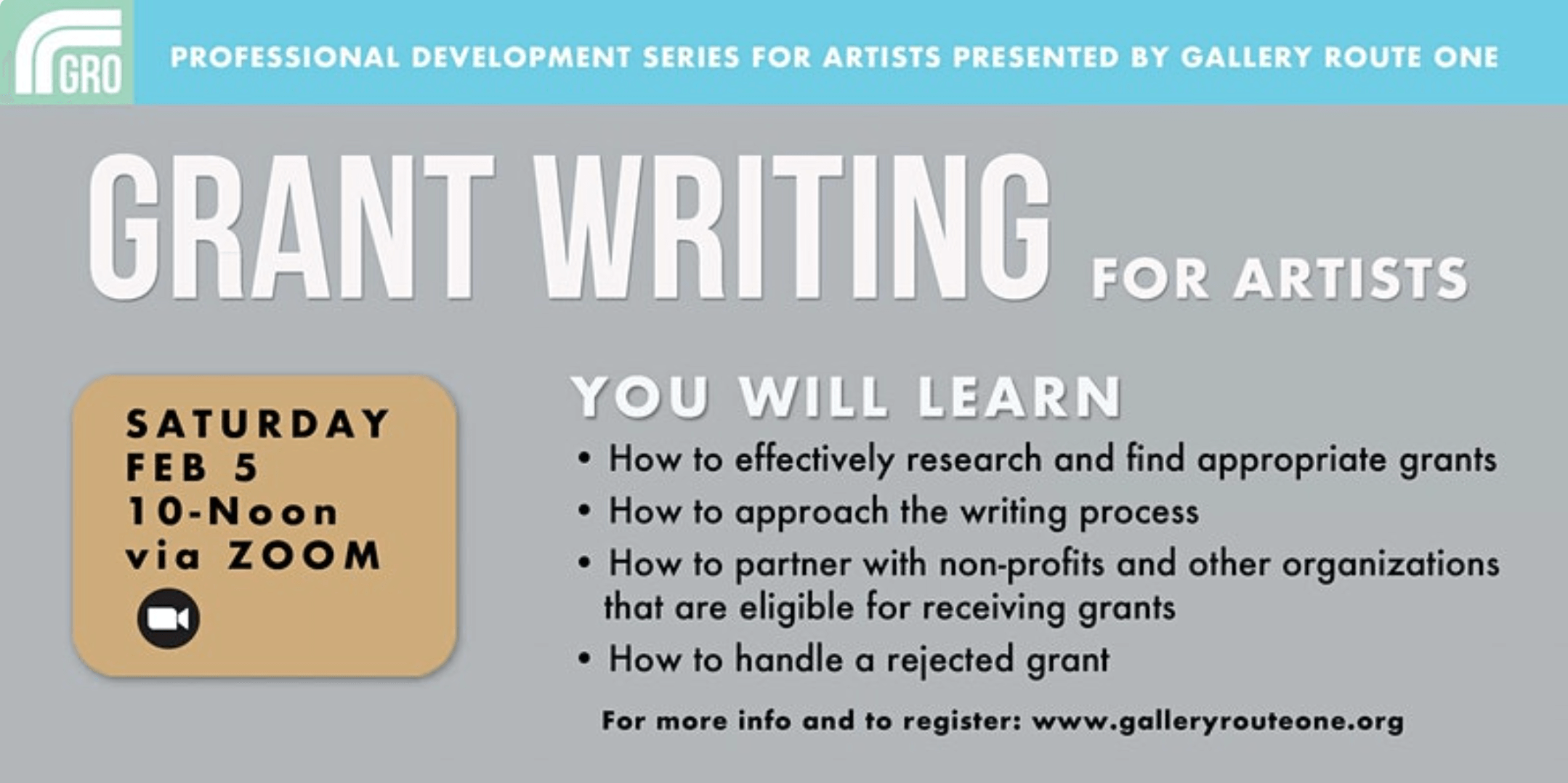 Saturday, February 5, 10am-12pm
Professional Development Series for Artists presented by Gallery Route One: Grant Writing for Artists with Shelley Rugg
Shelley Rugg, Artist and Arts Administrator, will share some tips for funding your artistic projects- from alternative resources to grants and fellowships. Learn how to seek out and connect with the right funders, and how to avoid some of the pitfalls so that you don't waste your time writing the wrong grants.
In this workshop you will learn:
How to effectively research and find appropriate grants.
How to approach the writing process.
How to partner with nonprofits and other organizations who are eligible for receiving funds.
How to handle a rejected grant.