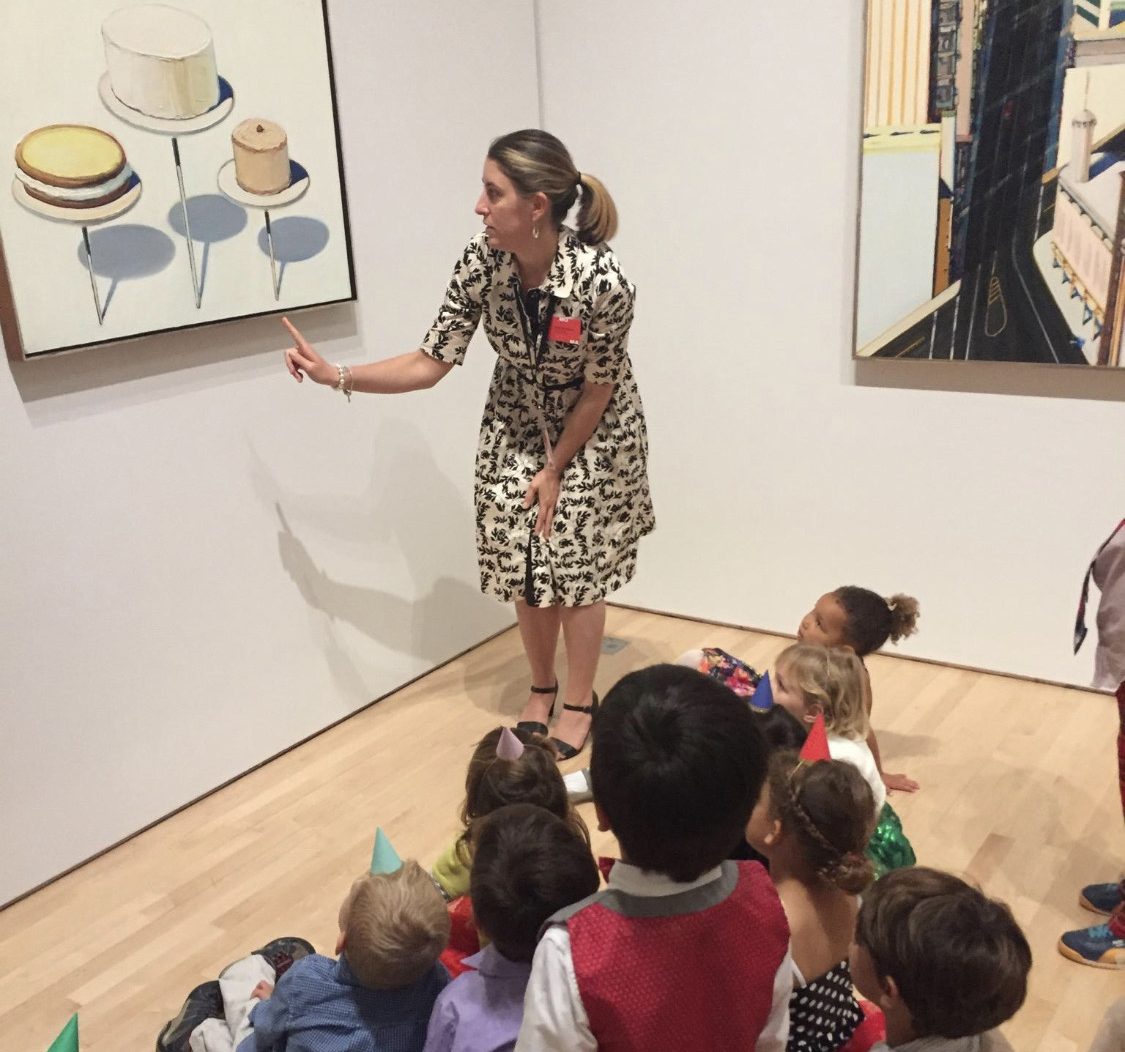 Gabriella Giuliani has been hard at work preparing to launch Gallery Route One's Artists in the Schools Program, collecting art materials to distribute when a new series of online art classes begin.
Gabriella lives in San Francisco, close to Ocean Beach and Golden Gate Park. A native San Franciscan, Gabriella is a first-generation Italian American,  an artist, and avid gardener, currently pursuing a degree in Horticulture and Landscape Design. She has a degree in Art History and Visual Culture from UCSC and a master's in Museum Studies from JFKU. She joins GRO with more than ten years' experience working in local Bay Area museums like the Asian Art Museum, SFMOMA, and the Children's Creative Museum, formerly known as Zeum.
Gabriella spent more than eight years as the Head Art Instructor at Smiling International School, a K-12 school in Emilia Romagna, Italy. While teaching she focused on creating many ESL resources for her students while integrating technology into the classroom through the use of online interpretive didactic resources in the classroom. She was fortunate to lead excursions with her students to cultural centers such as Barcelona, Florence and London. While in Italy, Gabriella also worked at the Diocese Museum of Palermo and the Peggy Guggenheim Museum in Venice assisting with Visitor Experience and Public Programming. More recently in the last year she spent working as the Programs and Community Outreach Manager at SCRAP helping distribute more than a thousand face masks to those in need and working to develop art kits in partnership with the SFUSD and online workshops. She is excited to help foster new relationships between West Marin students and artists at GRO in her role as the Director of the Artists in the Schools Program, (AIS).
The theme of the AIS Program for the 2020-21 academic year is "The Seed, Cycles of Life". The Teaching Artists of AIS will present a curricular related art project at each grade level in partnership with the teachers at the Shoreline Unified School District. Through visual art projects the themes weave in cross curricular topics pertaining to science, history, geography stretching across grade levels from kindergarten through high school. AIS Teaching Artists are exploring themes of agriculture, immigration, as well as the personal growth of the students not strictly in terms of the development of seeds in theme in relation to flora and fauna in their surrounding natural environment.
New for AIS this year is taking the program online to a virtual platform to interact with students through Zoom classes; as well as the expansion to offering the projects accessible to all on Gallery Route One's Workshop Website. The transition to offering all of the AIS projects online allows the program to expand and welcome in Teaching Artists from the West Coast as far north as Portland, Oregon and as far south Chihuahua, Mexico.
In effort to offer a more accessible all of the AIS lesson plans are made available to the students and their families in providing Shoreline School district project lesson plans in English and Spanish. In addition, many of the Teaching Artists are native Spanish speakers and live translation of Zoom classes will be offered upon request.
AIS Director, Gabriella Giuliani and the staff of Teaching Artists are pleased to offer a diverse and engaging program that encourages the community of West Marin and beyond to grow together through creative exploration of ourselves and the world around us.
Above: Gabriella at SFMOMA