NOW: Yes, you CAN see The Box Show in person.
Our auction is online this year, too. Register to bid or to watch the bidding at our online auction site.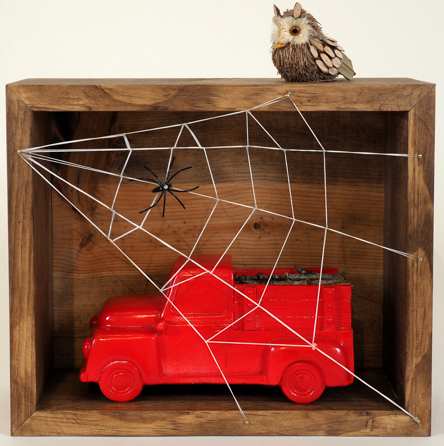 Renata A. Santerre, Sheltering in Place
Jenny-Lynn Hall, this year's Box Show Co-ordinator, convened three Zoom meetings for box artists to share their ideas and techniques. The Zoom meetings were captured and can be viewed below.