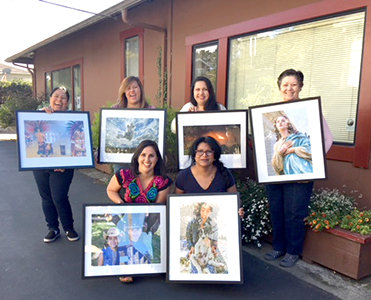 HOME IN ANY PLACE WE ARE
–GRO's Latino Photography Project presents new work in a fresh exhibition in the Gallery's Project Space. The show includes work by Gisela Alvarado, Karen Angelia Batres Flores, Jacob Leyva, Agustina Martinez, Maricela Mora, Ana Maria Ramirez, Claudia Salgado. Exhibition continues through December 17.
Click here to see the Catalog for exhibition  now available for purchase at the gallery. We wish to thank the West Marin Fund for their support in creating the Catalogue.