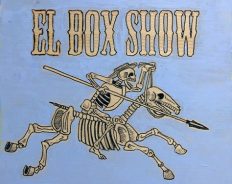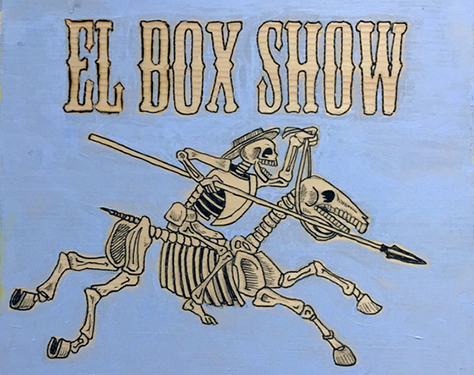 Thank you to our wonderful Box Artists for contributing their artwork!
Thank you to our box buyers for making our auction a great success!
Proceeds from the Box Show support all Gallery Route One programs including Artists in the Schools, The Latino Photography Project, exhibitions in the Project Space on the environment, immigration and social justice … and more! We could not do it without you.

Box by Jaime Crespo