BEGINNINGS: Annual Juried Show
Gallery Route One's 32nd Annual Juried Show
Chester Arnold, Juror
January 27 – February 19, 2017
DEADLINE for entry: December 2, 2016
Open to Northern California artists
Media: all except video, installation or crafts
Entry fee: $10 per artwork; 4 artworks maximum
Apply online.
For more information, and to apply visit BEGINNINGS page.
Download Beginnings Prospectus.
Now Reviewing Exhibition Proposals
The Project Space, an exhibition area within Gallery Route One is reviewing exhibition proposals from artists working in all fine arts media including video and installation; no crafts. Exhibitions will be scheduled for 2017. There is a $10 processing fee. Artists wishing to propose an exhibition of two or more artists should send a brief description via email before starting a full proposal.
Deadline: Dec. 12, midnight, Pacific Time Zone.
To be reviewed, proposals must address one of the 3 themes listed below.
WITH THE EARTH: Arts and the Environment. Exhibitions that inform the public and encourage an exchange of ideas about both local and global environmental issues through the unique viewpoint that art can provide.
FAR FROM HOME: Exhibitions concerned with immigration, refugee experience, exile, diaspora from the personal experience of an artist who has either come from another country or whose parents or grandparents were immigrants or refugees.
SOCIAL JUSTICE ISSUES: Artists have a unique point of view within contemporary society and various art technique and mediums can present social justice concerns in a fresh context.
Proposals that do not address these themes will not be reviewed.
Apply online via Submittable. You will be asked to supply the following:
–10 images of your art in .jpeg format, no larger than 2MB overall size per image at highest quality jpeg compression.
— up to 3 Video clips that must not be more than 5 mins. in length, each. Sculptors may submit one additional view of each piece.
— Artist statement outlining your philosophy and approach to creating your art (500 words or less).
— Brief statement outlining how your work fits a Project Space theme.
— Résumé of your education, exhibitions, and work history, along with links to appropriate web sites.
Download a prospectus
Contact the Project Space for more information.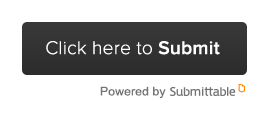 Become a GRO Member Artist
The artists at GRO believe that art can be a powerful force for change, and that artists have much to contribute to the dialogue about critical problems we face as a society.
Artist Member benefits:
• A major exhibit in the main gallery every 36 months (may be a solo, or two-person show).
• Show small work(s) in rotating exhibitions and on shelves in the gallery store throughout the year.
• Exhibit work in a members' group show – held at least once a year.
• Participate in gallery planning & decision-making.
• Organize art and educational events through the gallery.
• Work with other artists on art-related projects.
• Participate in exchange exhibits with other organizations locally and abroad, from time to time.
• Pay reduced fees for gallery juried shows and other gallery events.
• Individualized web presence

… and responsibilities
• Pay dues
• Agree to an initial 18 month membership commitment upon joining.
• Agree to attend twice yearly members' meetings.
• Serve on gallery committees and juries.
• Serve as gallery sitter
• Perform gallery chores, such as stuffing envelopes, hosting openings, buying supplies, painting walls.
• Assist in fundraising events.
• Cover the additional expenses and perform the additional work required for a major show.
Artist couples may inquire about a Dual Artist Membership
MEMBERSHIP INFORMATION AND APPLICATION PDF.
Other exhibition opportunities:
GRO offers an annual juried show in January open to Northern California artists; send us an email to receive a prospectus. The annual Wild Book Show is open to Bay Area book artists on a first-come basis. Our famous Box Show usually has a few openings each year; sign up at the front desk to be in a drawing for a box. Check this page for these and other opportunities to exhibit at GRO. If you are interested in being considered for an exhibit in the With The Earth or Far From Home Series please visit the Project Space.