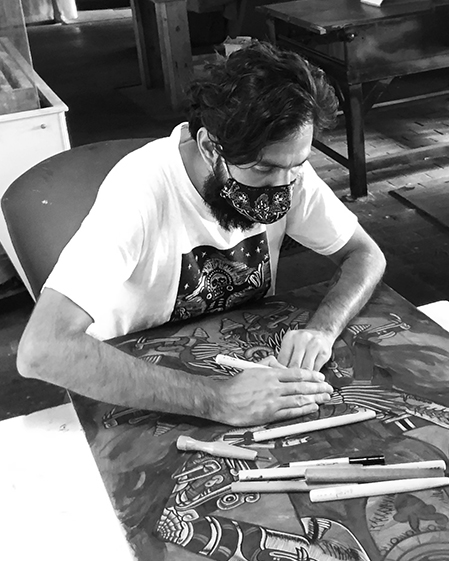 Manuel is a Mexican artist who graduated in Fine Arts from the University of Guadalajara. His work is influenced by the aesthetic inherited from the TGP "Taller de Gráfica Popular", German expressionism, mixed with references to pre-Hispanic art and popular culture.
He is the founder and Director of Barranca Grafica, an art gallery, art residences and an independent artist's printmaking studio, specialized in fine arts and printmaking. Based in Oakland CA USA and Mexico City, directing the Barranca Gráfica studio-gallery.
His work was recently exhibited at The de Young Open part of the museum's 125th anniversary, a juried community art exhibition of submissions by artists who live in the nine Bay Area counties.